Eliminate the use of expensive Salesforce.com storage costs
by offloading Salesforce.com file storage to Amazon S3 with S-Drive.
Why S-Drive?
S-Drive file management solution combines the managerial applications of Salesforce.com with Amazon's secure file storage services. It is an easy, secure and simple file management and distribution platform for Salesforce. S-Drive is available on AppExchange. S-Drive is Salesforce1 compatible and Lightning ready. Users can seamlessly upload files and attachments of any size to Amazon S3 from their Salesforce accounts. Because all content becomes available globally on cloud storage, users can share files with customers and contacts without file size limitations and excessive storage costs. All storage is completely handled by Amazon S3 cloud storage system, which includes enterprise file storage, secure transmission and accessibility.
S-Drive strengthens Salesforce with Amazon S3 cloud storage. If you are looking for unlimited file storage which is secure and allows custom development, you are at the right place. S-Drive is secure and the best choice for case file management, file distribution and large files on Salesforce. You can try S-Drive with no charge.
Unlimited Storage Space
S-Drive is best choice. Without S-Drive, users of Salesforce.com cannot store files larger than 25MB. S-Drive provides unlimited storage, so there is no storage limitation.
Ease of Use
S-Drive has a user-friendly interface, as you can see in our demo or try it out for yourself. Configuration of S-Drive is easy and well documented. Our support team is always ready to help.
Custom Development
S-Drive provides attachment upload feature for standard/custom objects of Salesforce. You can either use the S-Drive provided file objects for the Case, Contact, Account and Opportunity objects or you can create your own.
Extra Storage Space for Salesforce.com Users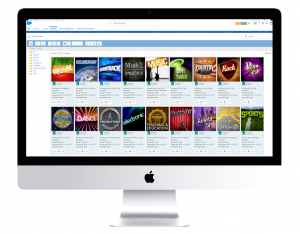 S-Drive is the only 100% native, secure, easy to use and unlimited file storage and file distribution platform for Salesforce.com.
It is ideal for any business needing a secure location to organize, store, and share large files such as promotional material, customer support documents, sales files, software, etc. S-Drive supports all types of media files.
Offering many other benefits to relieve the stress associated with managing large files.
Watch S-Drive 2.1 Webinar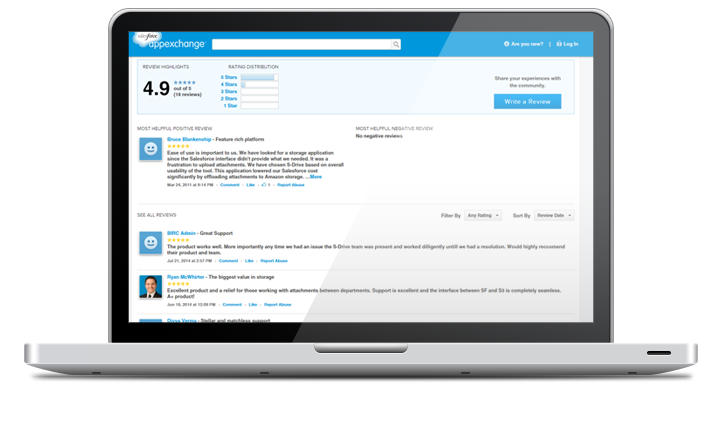 Testimonials about S-Drive