Elevate Your Document Management Experience on Salesforce with S-Drive
Gain Flexibility with Attachment upload feature for standard/custom objects of Salesforce. Enable Unlimited File Storage within SFDC by AWS integration. Edit supported Microsoft Office File Formats (Word, PowerPoint, and Excel).
Test Drive on AppExchange  Contact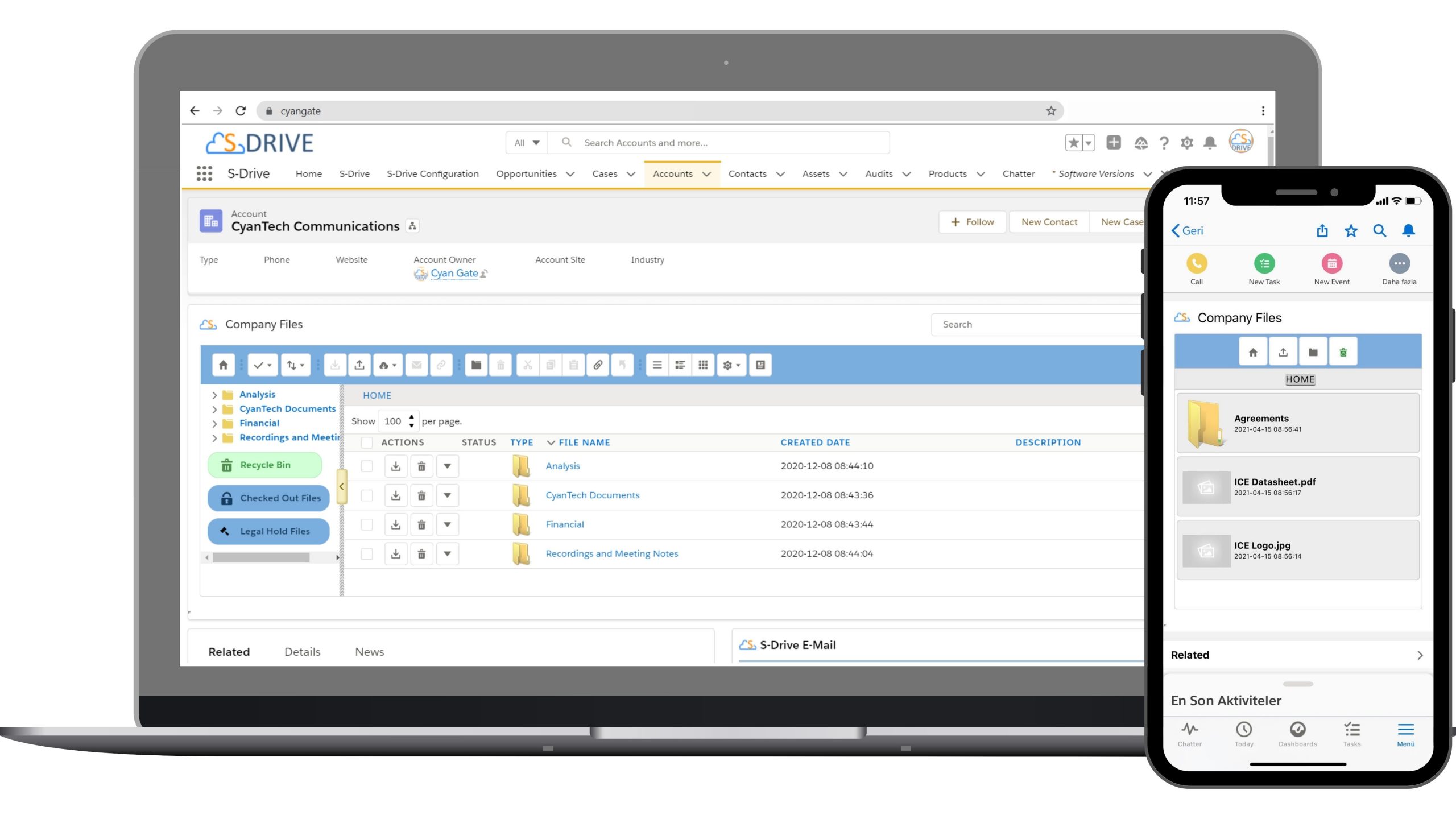 Enable Records Management on Salesforce
to comply with regulations and save on file storage costs.
Why S-Drive?
Storing documents on 
Salesforce.com
 is a costly proposition. Exceeding file storage limit (10 GB per org and 2GB per user) leads to tremendous amount of unexpected variable monthly cost. Additionally, 
Salesforce.com
 does not offer a simple way to organize files and folders for standard objects (such as Accounts, Opportunities, Contacts and Cases) or custom objects.
S-Drive enables true document management lifecycle on Salesforce.com with Amazon's secure file storage services. S-Drive offers an easy-to-use interface to distribute documents and there are no limitations as to the size or number of files that can be uploaded into S-Drive. There is no need for costly professional services to set up and configure S-Drive on a Salesforce instance. Moreover, S-Drive is available on AppExchange, lightning-ready and fully compatible with Salesforce Mobile App.
Because digital content becomes available globally on cloud storage, users can share files by using email features of Salesforce.com with customers and contacts without file size limitations or paying excessive storage costs. All storage is completely handled by Amazon S3 cloud storage system, meaning files and folders can be stored and accessed securely.
Users can seamlessly upload files and attachments to S-Drive using their Salesforce accounts and all files are magically getting transferred over to Amazon S3. 
File upload and folder creation processes can be fully automated to save time. Using our APIs, an organization can automate file transfer from non-Salesforce environments over to Amazon S3 and then display these files on Salesforce.
Furthermore, with S-Drive's API, you can integrate files on S-Drive with your current workflows. AttachmentSync allows you to sync your SFDC attachments with S-Drive after a simple configuration.
Unlimited Storage Space
S-Drive is the best choice. Without S-Drive, users of Salesforce cannot store files larger than 2GB. S-Drive provides unlimited storage, so there is no storage limitation.
Ease of Use
S-Drive has a user-friendly interface, as you can see in our demo or try it out for yourself. Configuration of S-Drive is easy and well documented. Our support team is always ready to help.
Flexibility
S-Drive provides attachment upload feature for standard/custom objects of Salesforce. You can either use the S-Drive provided file objects for the Case, Contact, Account and Opportunity objects or you can create your own.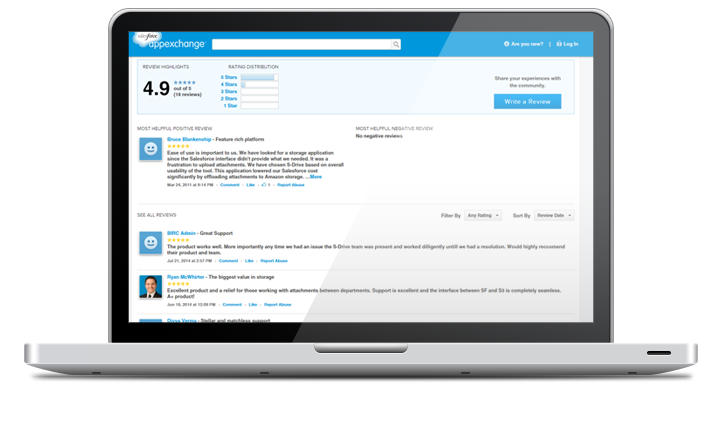 Testimonials about S-Drive