WHY USE S-DRIVE TO CENTRALLY MANAGE E-COMMERCE ASSETS?
Shoppers demand anytime, anywhere, on any device access. It is crucial to build digital experiences that are innovative and transactions should be seamless across all channels — mobile, social, web, and beyond. Shoppers require "buy, service, and fulfill anywhere" experience with powerful add-ons that unlock ability for allocation logic, real-time inventory visibility and order lifecycle management across all channels.
The usage of files on salesforce.com is cumbersome. File size limitations as well as governing limits around sharing images with shoppers will hinder a delightful experience. Therefore, e-commerce images might be stored on another platform outside of Salesforce.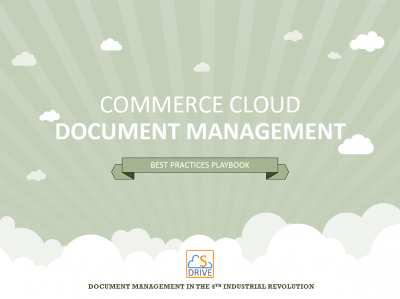 By enabling S-Drive, product images can be centralized in one place and get shared publicly. There are sharing rules that can be enabled to make sure correct type of users access the right content. Instead of creating separate digital asset silos, you can put all your content into one place and it will be easier to manage content and the overall experience of shoppers with your e-commerce site.
Migrating your content to S-Drive is a breeze. All files can be transferred over to Amazon S3 in less than a day no matter how many or how large your content is. Migration will lead to significant cost savings.
---
SUITABLE FOR
TOP 10 INDUSTRIES
WHAT'S IN IT FOR YOU
Save time storing content for e-commerce in a centralized location
Organize collateral easily by using a folder structure
Store thousands of documents, quotes and labels and easily associate them with standard or custom object records
Simplify sending email with multiple files from Salesforce.com at once
View data related to each master record
Create revisions of the same document
Never make a mistake on which file is for what purpose
Use Preview thumbnails
Create custom fields to better track the usage of files to get insight on how to improve the consumption of the commerce content