WHY USE S-DRIVE TO DELIVER DIGITAL CONTENT?
Electronic Software Delivery (ESD) or Electronic Software Distribution is the process of delivering software assets in digital form to channel partners (or end users). ESD is as simple as providing a software package on a website or FTP site and letting your partners (or end users) know that it can be downloaded. However, when multiple products, product versions, entitlements, revenue recognition and security are put into the picture, simple file delivery methods turn into headaches and loss of valuable staff time.
The need to share content with channel partners (or end users) is not limited to ESD. There are other forms of digital content such as onboarding plan, training collateral, business plans and performance review documentation.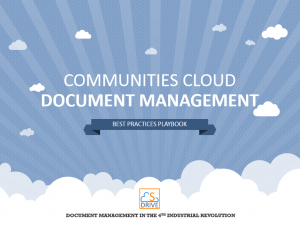 S-Drive for Salesforce.com provides a great platform for digital content delivery. S-Drive is built into Salesforce.com's communities cloud, allowing partners to leverage the full-featured support platform that Salesforce.com provides. These features include:
Communities environment for managing partner programs
Knowledge Center to share service related information
Opportunity Management to share the latest on sales activities
Account Management to provide visibility on how to approach customers and prospects
Entitlement Management
Call Center Support
Soft-phone
Workflows, escalations
Robust reporting
On top of this outstanding platform, S-Drive adds a file storage and distribution platform, allowing companies to securely distribute their digital assets to their partners (or end users) through branded communities. Based on sharing rules and entitlements, customers can access digital content electronically 24/7 with a self-service process.
With the addition of digital content delivery to the Salesforce.com platform, S-Drive enables the full life-cycle of CRM and the software sales process. With automation and workflows, as deals are closed, your customers can automatically gain access to their entitled software, eliminating many steps in the process.
---
SUITABLE FOR
TOP 10 INDUSTRIES
WHAT'S IN IT FOR YOU
Avoid physical delivery costs (CD/DVD shipment)
Faster revenue recognition of your partnership
Increase in customer satisfaction
Eliminate usage of unreliable FTP servers, backups, password maintenance
Reduce customer's sales tax requirement on digitally delivered goods
Strengthen company brand by adopting a new way of delivering content