The homepage of the Sales Team on Salesforce has changed! Driving the adoption rate of the sales team by turning Salesforce into a content-centric platform is easier than ever.
First and foremost, Salesforce is for sales teams. One of S-Drive's customers expected its Sales team to log in to Salesforce every day to make updates. Yet, when we interviewed the sales team, we realized that the biggest complaint was not being able to find relevant information on Salesforce that would help them sell more. But how do we overcome this challenge for Sales teams and elevate their experience on Salesforce from the content point of view?
1. Provision of Content
One way to overcome this challenge is by providing content for Sales teams on Salesforce. The customer content structure required to be implemented on S-Drive was as follows:
Information Sheets
Information Sheets are outlined as documents specifying features of all their products such as user guides and product spec sheets. These documents also offered different usage scenarios of their products.
Short Decks
Short Decks, or customer presentations. These documents come in the form of PowerPoint presentations or pdfs.
Training
Training offers images and videos describing best practices and guides customers/ partners on how to configure products.
2. Customized Content Experience
Additionally, the customer requested to build a What's New section for new documents to be displayed, Most Downloaded for showing the most popular documents, and a mechanism for users to be able to select My Favorites, a section to quickly access personally preferred documents.
Building such content sections on Salesforce using S-Drive is easy. Putting it on a home page for sales teams to access is even easier. With S-Drive's slider component, content can be displayed in a meaningful way as follows.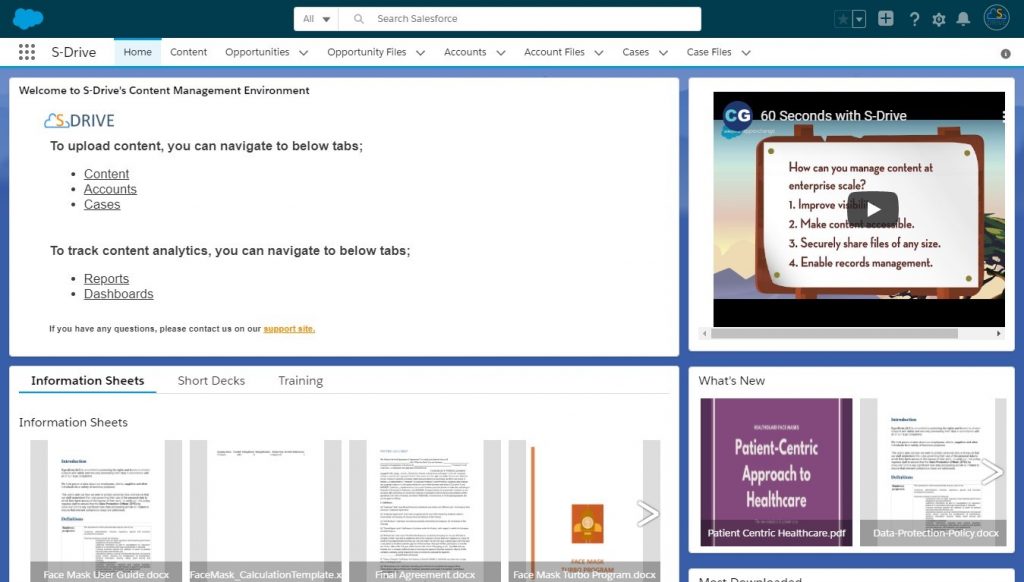 S-Drive's slider component offers Quick Preview. A sales user can click on the document to preview and download the desired document easily.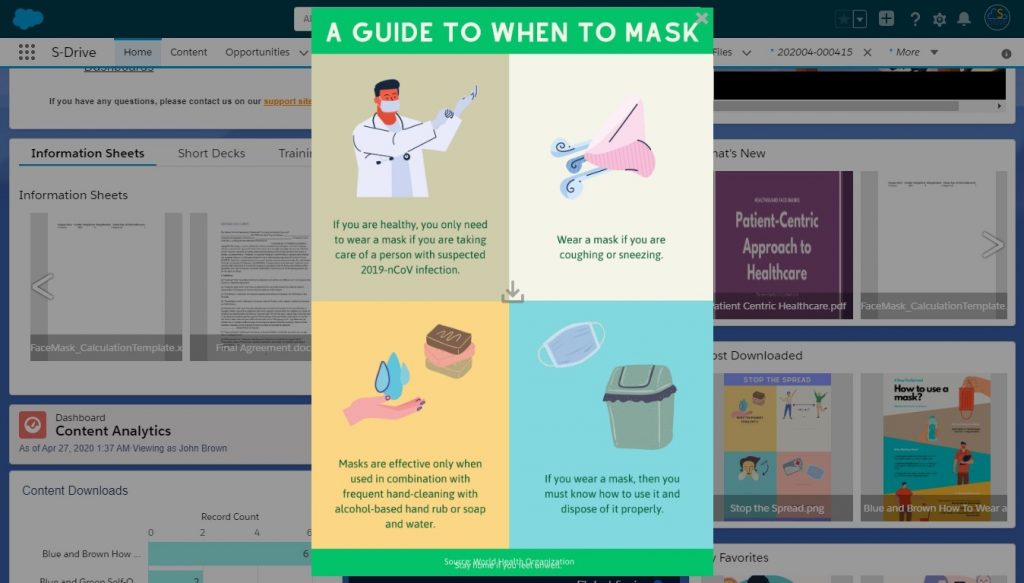 S-Drive's slider component also allows access to a full preview of the document, meaning the ability to review all pages of a document, access high-quality images, or stream videos.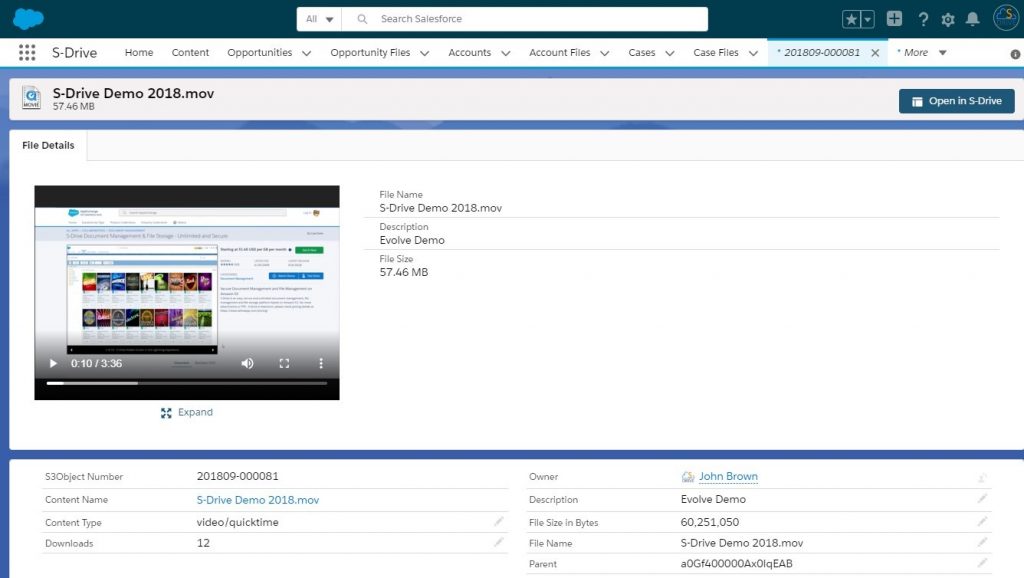 3. Access to Content Engagement Data
As for Content Analytics, file activities can be tracked using Reports and Dashboards. A seller can follow how customers engage with a document. Almost any activity with documents can be tracked. You can really get advanced when it comes to creating reports and dashboards just because S-Drive is native to Salesforce.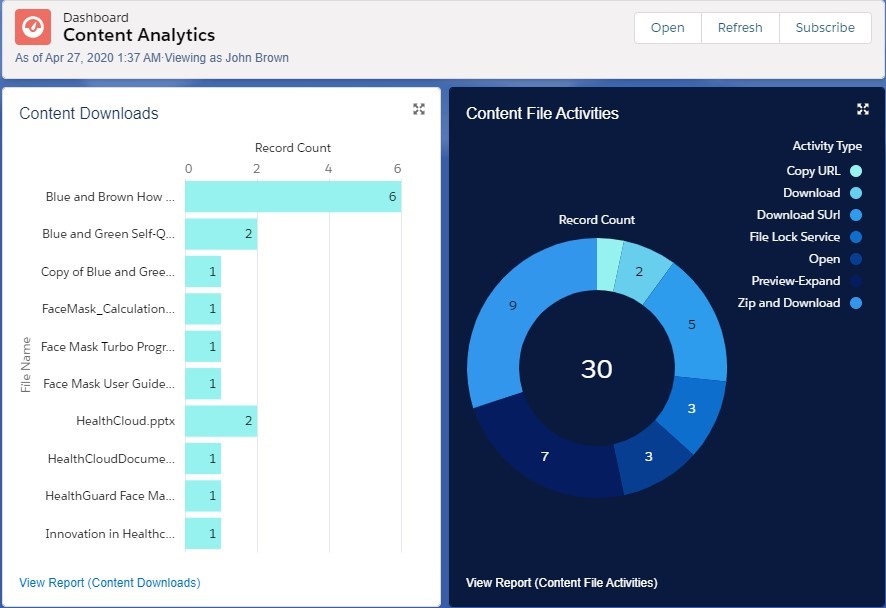 If you are looking for a better way to deliver content to your sales teams,give S-Drive a try!
Salesforce Adoption rate increase GUARANTEED!