S-Drive Now Allows You to Do "Whatever You Want"
S-Actions is the new exciting S-Drive feature that became available as part of our 2.1 release. Customers can develop their custom codes on VF Pages, Lightning Components or Static Resources Scripts and these code blocks can be embedded to S-Drive component as an S-Action.
S-Drive can import your custom action code blocks to S-Drive component in 4 different types which are Hidden, Display, Redirect or Lightning Component. You can read more details about it on our Advanced Configuration Guide between pages 72-79 (Section 5).

Customization in software means being able to "whatever you want" using the right tools. This is what S-Drive enabled with S-Actions for your document management needs. What inspired us was people living in Jordan. They had built an entire city by carving out a huge rock.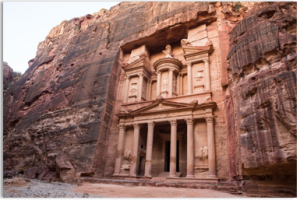 An ancient city in Jordan, Petra was unveiled to the western world in the year 1812, when a Swiss explorer Johann Ludwig introduced it. One of the things that makes this a wonder is that half the city is truly carved into a huge rock. Imagine that! We picked Petra for S-Actions because you can carve out anything you want digitally using our custom action functionality.
Next week, we will look for redemption, retrieve deleted files and folders easily. Stay tuned to learn more about how to look for mercy in document management! :)